Mobile seed potato cutter rental
We have several mobile Miedema PGS4 seed-cutting machines for cutting seed potatoes. These are built per 2 cutters on a trailer, so that we can cut your potatoes on location and when you want. We take care of all activities, you only have to fill the bunker. This can be done via a conveyor belt, box tipper, shovel bin or big bag.
We only work with young and clean material. For this we are affiliated with the Dutch Potato Organization as an NAO-recognized Central Processor within the framework of the Ringrot Hygiene Protocol.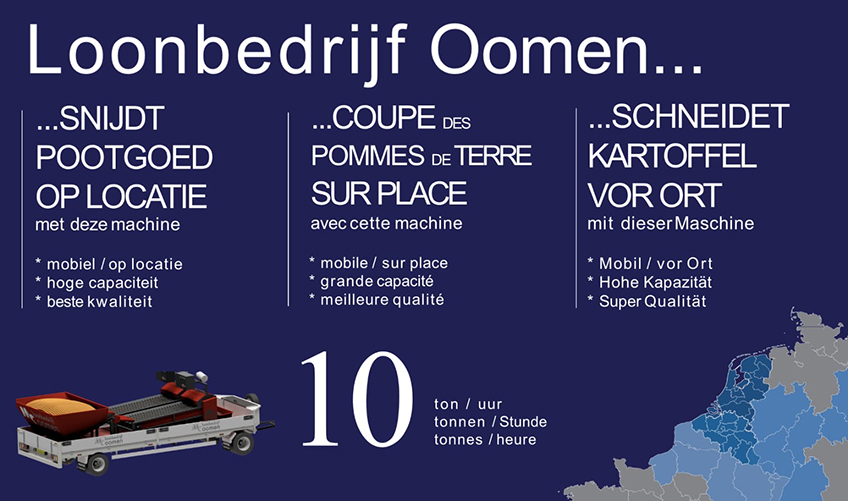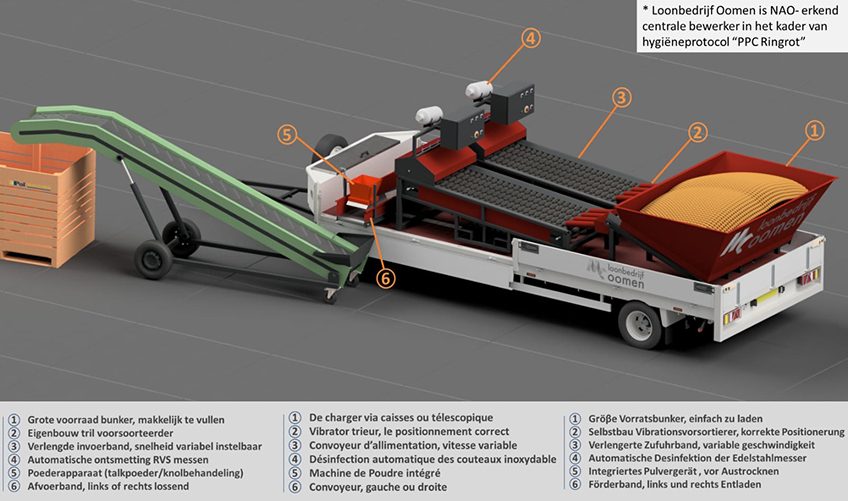 For more information you can use the contact form. We will contact you without obligation.